Basic Info
Basic Info Model NO.: BS-P
Product Description
China Angle L Shape Edge Corner Protector Machinery Line
Basic Info
Model NO.:
BS-PM07
Applicable Process:
Process Materials
Suitable Substrates:
Paper
Packaging Material:
Paper
Delivery Time:
30-45days
Fob Port:
Qingdao
OEM:
Yes
Power:
380V/410V/440V/ 29-31kw
Width Range:
15-80mm
Thickness:
1-10mm
Trademark:
BIGSEVEN OR OEM
Transport Package:
Standard Export Packing
Specification:
Customized
Origin:
Shandong, China
HS Code:
844180900
Product Description
Angle L Shape Edge Corner Protector Machinery Line
DESCRIPTION OF CARDBOARD EDGE PROTECTOR MACHINE
1. fastest: 45m/min, some of our international customers run at 52-60m/min for their hight quality of paper
2. Thickness or cliper: 1.0-10mm
3. Wing width: 15-120mm
4. shortest srcid= ' 74599412 ' src= ' /upLoad/et30387302221262.jpg ' width= ' 720px ' />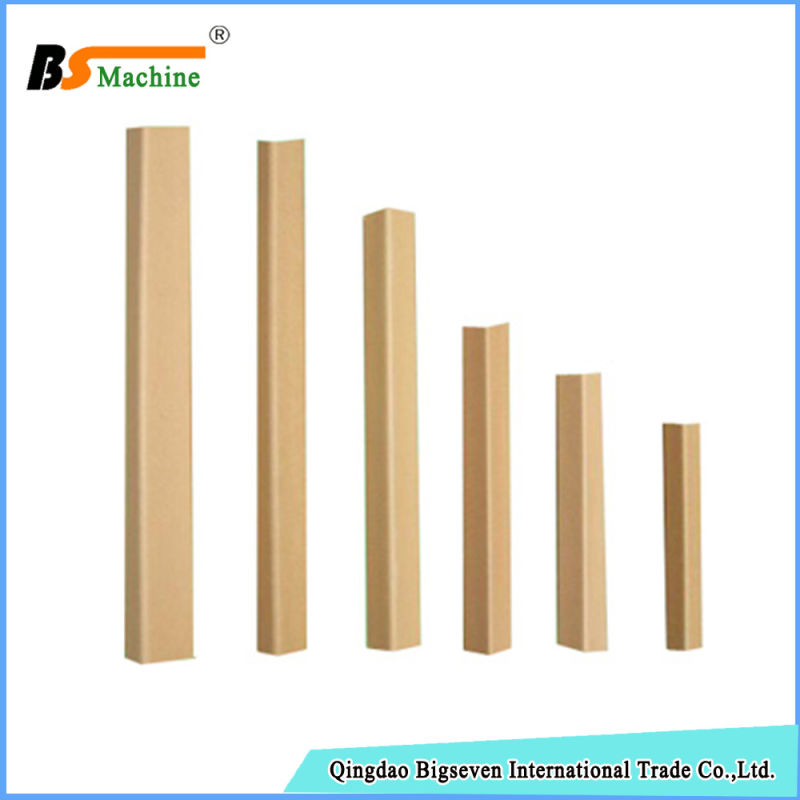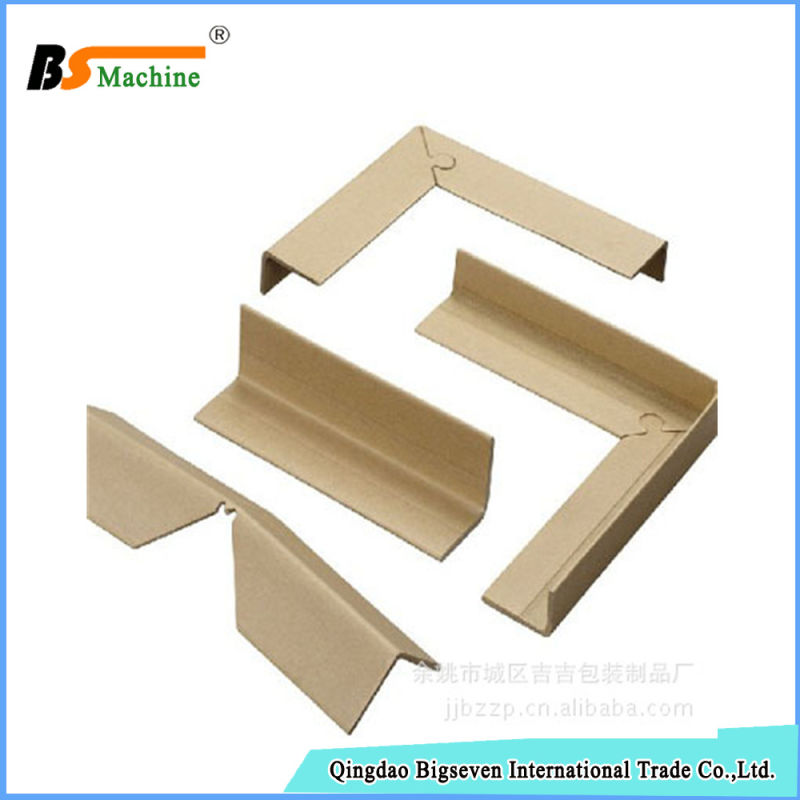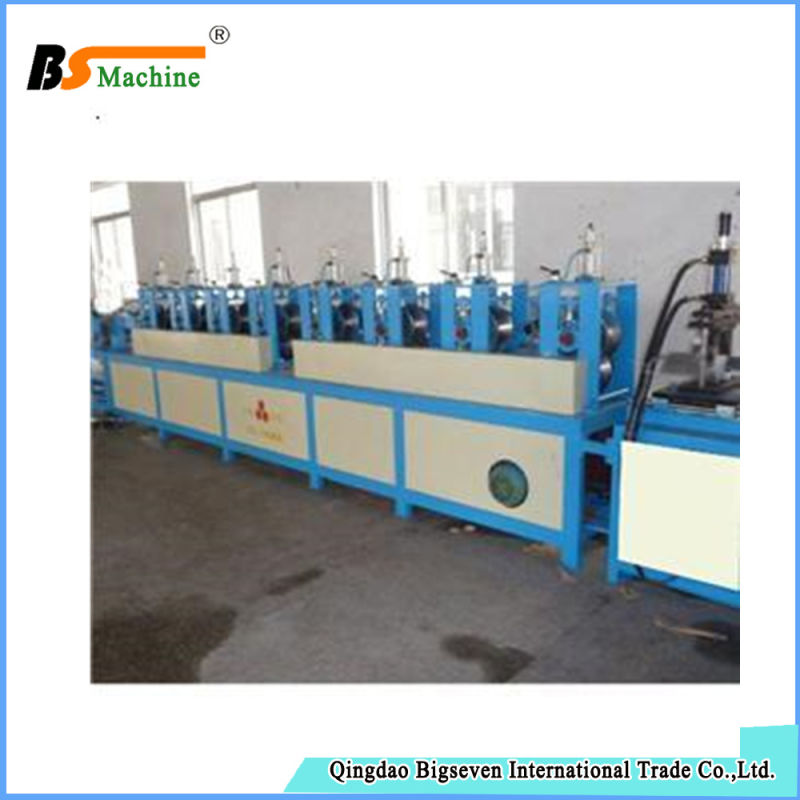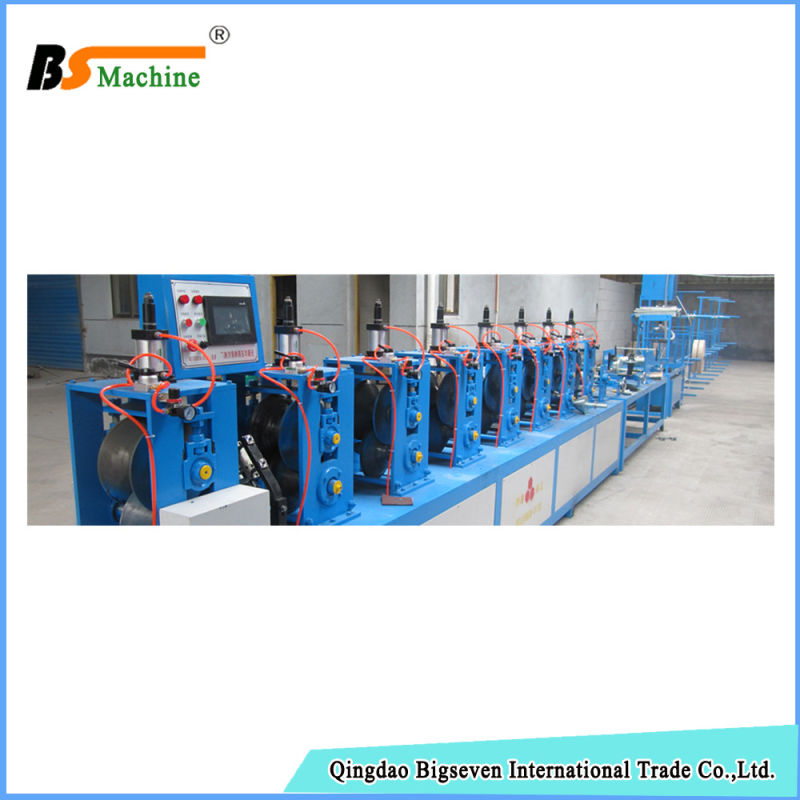 ModelBS-PC01L protector size(mm)12-80 (can be symmetrical and assymetrical)Thickness(mm)normally 3-6mm, special order for max thickness of 10mmApplicable inner paper360-600g/m2 fluting paper or corrugating medium paperApplicable surface paper175-250gsm craft paperCore diameter of paper roll3 ' (76mm) (4 ' or other size must be confirmed when making order)Max. quantity of Layer12Max. speed50m/minfor length not smaller than 800mm.Control systemPLC, servo motor, Touch screen (HIM) with automatic alarm and failure notice, easy for operation and adjustment.
With output counting.Paper standsSuspended stands with hoist for inner paper paper. Forming wheelschamber hanging type, easy to change mouldsMethod to load paper rollLoad inner paper rolls by hoist (along with machine). Load surface paper roll by hydraulic manual car (buy by the buyer) which is also required to move jumbo paper roll. No need to stop machine when loading paper rolls.Applicable paper roll diametermax. 1300mmPaper feeding and compoundingStep type with complex structureGluing systemCascade type gluing systemGlue heatingelectrical heating with temperature control systemGlue feedingAutomatic feedingby diaphragm pumpPressing adjustmentPneumatic pressing to protect paper and easier operationProtector heatingelectrical heatingCut methodHydraulic cuttingQuantity of cutter1Moving of cutting headservo motor controlled by PLCMin cut length10 cmCut tolerance?1mmStackerAutomatic stackingMotor for forming sectiontwo motors with inverter, with high power, direct-connected reducing motorPower supplyMotor power: 10KW
protector heating power: 6.5KW (normally for winter)
glue heating power: 4.5KW (normally for winter)Air supply0.6Mpa, 0.1m3Total weight(MT)4.5Dimension(m)24.5?2.3?4 OR CUSTOMIZEDOperator1-2 workersRequired containerOne 40 ' container
For newest price or more details,pls feel free to contact:
Rocky Zhang
tel: 86 152 6524 4060