Basic Info
Basic Info Model NO.: ZJ s
Product Description
China Fully Auto Steel Coil Slitting Machine Line Factory
Basic Info
Model NO.:
ZJ series
Line Speed:
0~40 M/Min
Controller:
Simens CNC
Applicable Material:
Steel, Aluminum, Copper, etc
DC Controller:
Eurotherm 590c
Trademark:
Oriental machinery
Transport Package:
W/O Packing, Fastened and Fixed in Container
Origin:
China
HS Code:
846239200
Product Description
Automatic Slitting Machine Line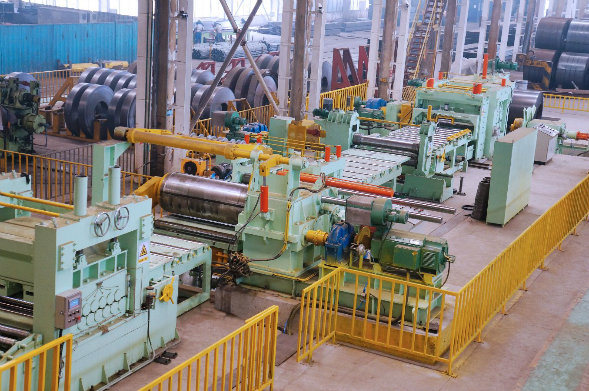 The machine is used to shear the steel coils of standard width by slitting vertically to certain sized steel strip to coil.
The strip coils can be the materials of rolling, welding pipe, and cold bending punch, To change cutter of vairous materials can shear many kinds of non-ferrous metal strips.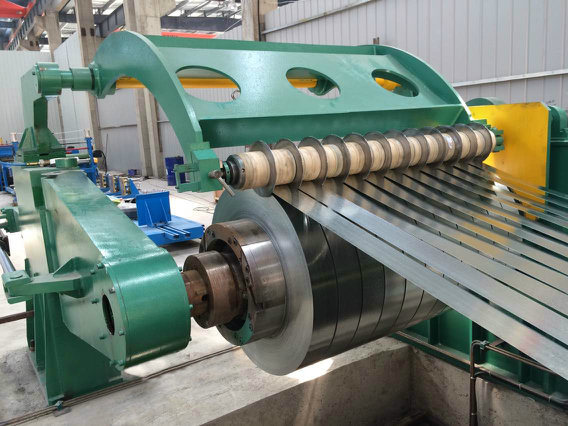 Standard devices: Loading car, uncoiler, feeding machine, pre-leveling machine, slitting shearing machine (storage bin), strip edge recoiler, dampng device, material separation device recoiler, unloading car, hydraulic system, and electro-pneumatic system. The electo-pneumatic system adopts import PLC controller and Touch- sensitive Screen to control all the functions. The main motor of slitting shearing machine adopts DC motor from British Eurotherm Corp, which has features of high automation, good quality of straightening, high precision of shearing and cutting, reliable and stable function, and easy operation and maintenance etc.

Popular items:
ItemThicknessWidth(mm)Loading
CapacityFinished strip
width(mm)Speed(m/min)2*16000.3~2500~155020T≥30≤2004*16000.5~4500~155030T≥40≤1206*16001~6500~155030T≥50≤608*18002~8800~180030T≥60≤4010*20003~10800~200030T≥70≤3012*20003~12800~200030T≥100≤30
Company introduction:
Wuxi Oriental Machinery is srcid= ' 247694005 ' src= ' /upLoad/et30217302207526.jpg ' width= ' 692px ' height= ' 309px ' />