Basic Info
Basic Info Model NO.: SL2,
Product Description
China High Speed High Precision Steel Coil Slitting Line
Basic Info
Model NO.:
SL2, SL3, SL 6, etc
Coil Material:
Cr, Hr, Gi, Ss, etc
Slitting Speed:
0-200m/Min
Slits Tolerance:
0.02mm
Coil Weight:
5-35 Tons
Edge Scrap:
Rewinded
Electrical Elements:
Chint
PLC:
Mitsubishi, or Siemens
DC Motor Controller:
Eurotherm
Shipment:
in FCL Containers
Warranty:
One Year
Trademark:
HS
Transport Package:
Seaworthy Packing
Specification:
CE, ISO
Origin:
Wuxi, China
HS Code:
84623910
Product Description
High Speed High Precision Steel Coil Slitting LineGeneral
Suitable material: HR/CR coil, galvanized steel, stainless steel, etc
Coil thickness: 0.2-1.5mm, 0.5-4mm, 1-6mm, 2-10mm, 3-12mm, 4-16mm
Coil width: <=2500mm
We are leading manufacturer of Coil Processing Machinery of China. We supply professional srcid= ' 50137095 ' src= ' /upLoad/et30485302229322.jpg ' width= ' 600px ' height= ' 398px ' />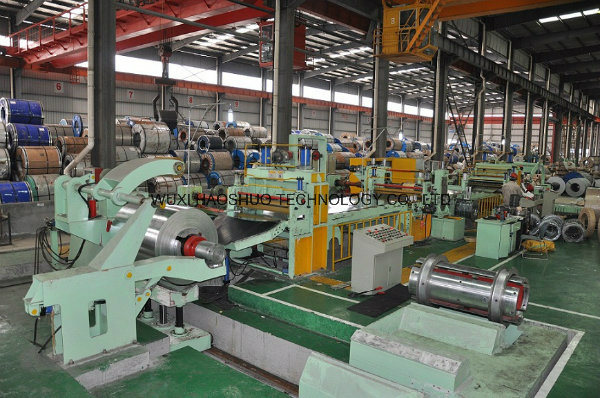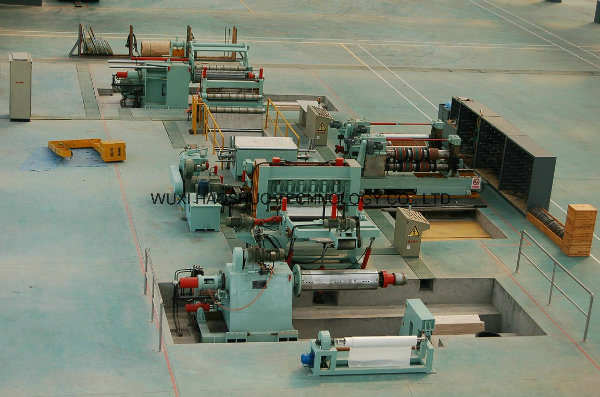 Slitting line
ModelSL-1.5SL-4SL-6SL-10SL-12SL-16SL-20Coil MaterialCold-rolled steel, Hot-rolled steel, Stainless steel, galvanized steelThickness/mm0.2-1.50.5-41.0-6.02.0-103.0-124.0-168.0-20Width/mm400-2000400-2000500-2000500-2000500-2000500-2500500-2500Coil Weight/tons≤20≤20≤25≤25≤30≤30≤35Slitting width/mm≥10≥20≥25≥50≥50≥80≥80Width Tolerance/mm?.03?.05?.1?.2?.3?.4?.4Line Speed/mpm0-1800-1200-800-400-300-250-25Control SystemMitsubishi PLC controlStandard Power Supply380V/50Hz, 3 phase
Any question, welcome to us.