Basic Info
Basic Info Model NO.: HFSL
Product Description
Competitive Slitting Line China Supplier
Basic Info
Model NO.:
HFSL
Trademark:
Huafei or OEM
Transport Package:
Wooden Package
Specification:
According to your requirment
Origin:
China
Product Description
Standard High Quality Slitting Line for Metal Coil
Product Description
General
Suitable material: HR/CR coil, galvanized steel, stainless steel, etc
Coil thickness: 0.2-1.5mm, 0.5-4mm, 1-6mm, 2-10mm, 3-12mm, 4-16mm
Coil width: <=2500mm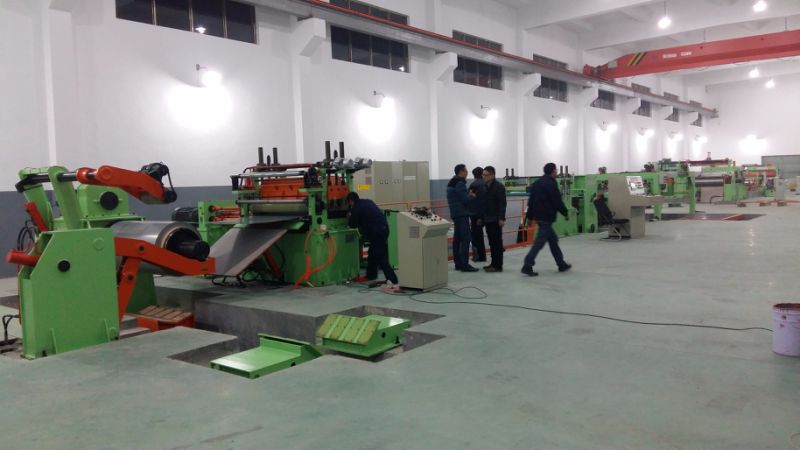 We are leading manufacturer of Coil Processing Machinery of China. We supply professional height= ' 353px ' srcid= ' 47941282 ' width= ' 627px ' src= ' /upLoad/et30053302155043.jpg ' />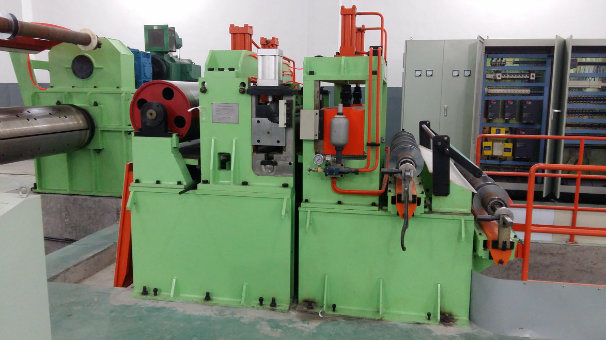 Reference machine photos
Slitting line
ModelSL-1.5SL-4SL-6SL-10SL-12SL-16SL-20Coil MaterialCold-rolled steel, Hot-rolled steel, Stainless steel, galvanized steelThickness/mm0.2-1.50.5-41.0-6.02.0-103.0-124.0-168.0-20Width/mm400-2000400-2000500-2000500-2000500-2000500-2500500-2500Coil Weight/tons≤20≤20≤25≤25≤30≤30≤35Slitting width/mm≥10≥20≥25≥50≥50≥80≥80Width Tolerance/mm?.03?.05?.1?.2?.3?.4?.4Line Speed/mpm0-1800-1200-800-400-300-250-25Control SystemMitsubishi PLC controlStandard Power Supply380V/50Hz, 3 phase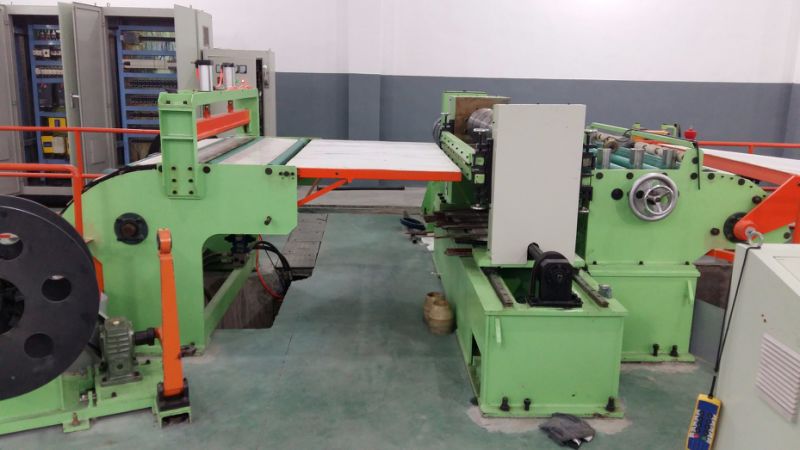 Any question, welcome to us.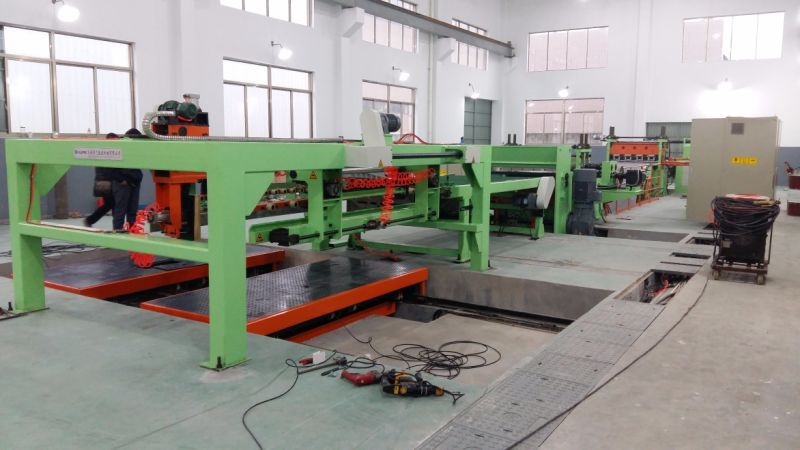 Warranty:
12 months from the date of Bill of Lading.
The Seller shall bear responsibility for the entire machineries normally working during 12 months from the date of Bill of Lading. During warranty period, if are damages and disorders of equipment due to machine quality, The Seller shall be responsible for replacement of the defective parts with new parts. The warranty shall also include performance functions as defined in the offer. In the case that there is any defect The Buyer shall inform The Seller in writing and photos of the broken parts. The Seller will assist and deal with such damages within 15 days from receipt of The Buyer's above information.
The Seller doesn't guarantee the spare parts which are easily worn out / damaged. The Seller deems it his responsibility to furnish The Buyer these spare parts at prices reasonable or agreed.
The Seller doesn't guarantee equipment in case faults caused by operators' improper operation or electric source's breakdown.
Service condition:
1)
When Sellers send engineer to Buyer's place for Installation, Commissioning and training for the machine in this contract in Buyer's place, Buyer shall undertake all the relative fees like, all tickets, accommodation for Seller's engineers.
2) Seller shall, within />2)

If the Buyer needs the service after sales from Seller, then Buyer shall undertake all the relative fees, like Round Tickets, Accommodation, Internal and international transportation, Labour cost of engineers etc.


3)

When the Seller's engineer carries out the services in Buyer's place, Buyer shall arrange a Translator that can speak Chinese for Seller's engineer.