Basic Info
Basic Info Model NO.: gr2,
Product Description
China ASTM B337 Gr2 Gr5 Welded and Seamless Titanium Alloy Pipe/Tube in Titanium
Basic Info
Model NO.:
gr2, gr5
Wall Thickness:
1-50mm
Length:
500-6000mm
Process:
Welded;Seamless
Surface:
Mill Surface;Bright;Polished
Trademark:
ZYTC
Transport Package:
Export Package
Origin:
China
HS Code:
8108904090
Product Description
Product Description
1.ASTM B337 Gr2 Gr5 Welded and Seamless Titianium Alloy Pipe/Tube
2. Material Grade:
TA1,TA2,TA3,TA4,TA7,TA9,TA10,TA15,TA18,TA19,TC3,TC4,TC6,TC11,TC17,TC18,TC19,TC20,
TC25,TB2,TB6,7715D,STi80,GR1,GR2,GR3,GR4,GR6,GR12,GR9,Ti-6242S,GRF-5,GR23,Ti-6246,Ti-10-2-3,BT1-00,BT1-0,BT5-1,BT20,BT6C,BT6,BT3-1,BT9,BT22 and so>

What is the density of titanium?
The density of titanium is 4.51.
What is the melting point of titanium?
The melting point of titanium is 1660 degrees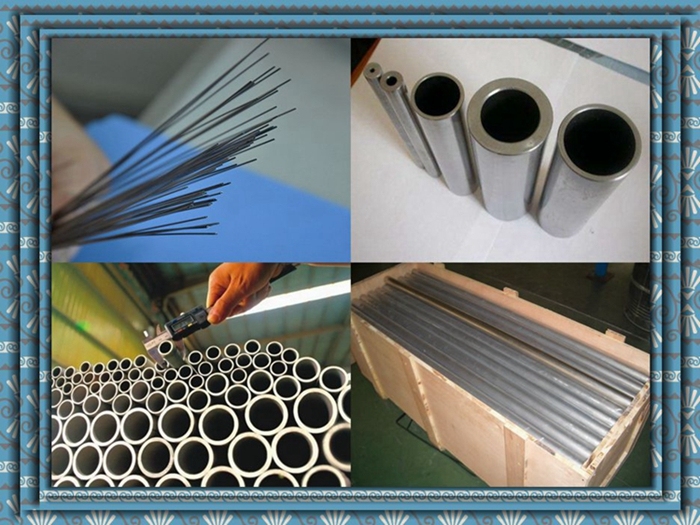 Applications for industrial :
1.Nuclear power,
2.Environmental protection,
3.Aerospace,
4.Chemical enterprises,
5.
Oil drilling,
6.Desulfurization and denitrification,
7.
Nuclear submarine,
8.others
Titanium alloy with high strength and small density, good mechanical properties, toughness and corrosion resistance is very good. In addition, the titanium alloy process performance is poor, cutting difficult, in the hot work, it is very easy to absorb impurities such as nitrogen and nitrogen. There are poor wear resistance, the production process is complex.
Titanium alloy is mainly used for the production of aircraft engine compressor parts, followed by rockets, missiles and high-speed aircraft structural parts. titanium and titanium alloy were used in general industry for the manufacture of electrodes in the electrolysis industry, condensers for power stations, heaters for oil refining and desalination, and environmental pollution control devices. Titanium and titanium alloy have become a corrosion resistant structural material. Also used in the production of hydrogen storage materials and shape memory alloys.

Titanium tube of light weight, high strength, superior mechanical properties. It is widely used in heat exchange equipment, such as tube heat exchangers, coil heat exchangers, serpentine tube heat exchangers, condensers, evaporators and pipelines. Many nuclear power industry to titanium tube as its standard unit with the tube.
Packing
Standard export packing, or as the customers' requirement.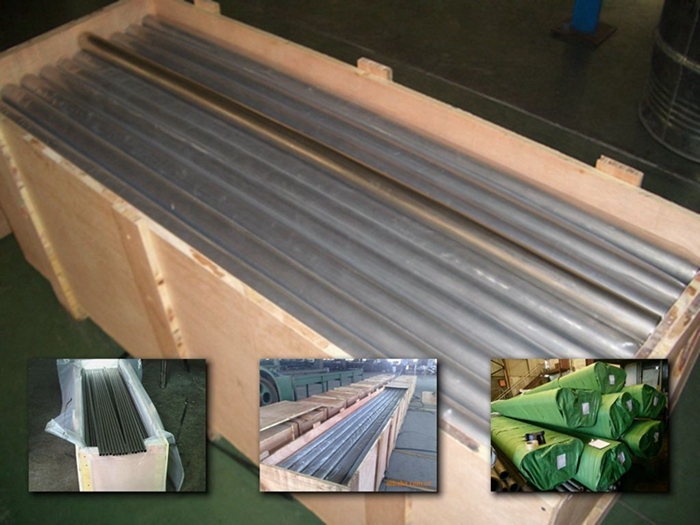 Why choose us?




Our company established in 2004.More than 10 years of development,we become the leader in north China market in metal material products.We have more than 1000 tons of perennial stock.




What is our customer base?




Our customers are located in more than 80 countries and regions around the world,especially in the Middle East,Southeast Asia,South America,North America,Australia,Eastern Europe,Nordic has long-term stability of customers.




What is our advantage?




We have high quality products and professional services. Our products after SGS,BV,ISO certification. Our salesman has more than five years of experience.




What is the delivery time?




If we have stock, usually the delivery time is about 10-20 working days. If your products need to be produced, the delivery time is about 30 working days or 45 working days, or according to the factory arrangement.

GradeGBASTMRussiaPure TitaniumTA1GR1BT1-00TA2GR2BT1-0TA3GR3BT1-0TA4GR4BT1-0Titanium AlloyTA7GR6BT5-1TA7ELIGR6BT5-1TA9 TA10GR12 TA15 BT20TA18GR9 TA19Ti-6242S TC3GRF-5BT6CTC4GR5BT6TC4ELIGR23 TC6 BT3-1TC11 BT9TC17 TC18 BT22TC19Ti-6246 TC20 TC25 TB2 TB6Ti-10-2-3 7715D STi80