Product Description
China Welded Pipe Mill Steel Roll
Basic Info
Model NO.:

HX-11-007

Molding Style:

Forging

Application:

Machinery Parts

Material:

Steel

Forging Tolerance:

/-0.5mm

Certification:

CE, ISO 9001:2000, ISO 9001:2008

Trademark:

HEXIN

Specification:

300*300
Processing Object:

Metal

Molding Technics:

Pressure Casting

Machining:

CNC Machining

Surface Treatment:

Passivation

Standard:

BS

Forging:

Excellent Quality

Transport Package:

Wooden Case

Origin:

China
Product Description
Qingdao Hexin Machinery produces rolling mold, such as: cold forming cold welding drawing dies, steel pipe mold forming roll, steel wheel rim roll forming dies tools molds, tube or pipes tungsten carbide drawing dies, forged steel ductile iron pipe molds, stainless steel pipe mold, straight seam welded steel pipes rolls.
With so many years experience we are now the leading supplier for the welded tube and pipes cold mill roll tooling.
The cold mill roll tooling are used for

the production of various pipes,tubes and other materials like:


Round and square tubes and pipes
Profiles / sections of all kind of shapes
Others (according to customer's requirements)
Rollers Kind
Breakdown/forming rolls/Fin pass rolls/Welding rolls/Sizing rolls/Turk's head rolls
Roller material
D3 D2 H13 SKD11 SKD61 EN31 X12 X12M 9Cr2Mo Cr12 Cr12MoV Cr12Mo1V1
Any special material according to your requirement
shapes with
our rollers
round steel pipe:Φ8(mm)-Φ711(mm)
square steel pipe:15*15(mm) to 600*600(mm)
cold roll forming pipe: U-shape W-shape Z-shape steel sheet
pile, color coil, section bar and so>any special shape can be customer-made
Strong
hot
sell
point
1. advanced groove design
2. strict analysis and inspection of raw materials
3. special heat treatment technology
4. precision machining
5. advanced quality control system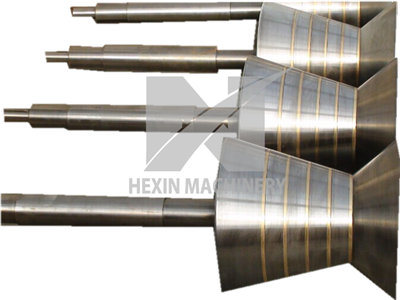 About us
Qingdao Hexin Machinery Co
.
,
Ltd is a world leading manufacturer&supplier for forged cold mill rolls and all kinds of roll tooling.
Hexin possesses more than 300 units of advanced production equipment and complete quality testing devices,
such as Large NC horizontal lathe, NC roll grinding machine,intermediate frequency,
line frequency and duel frequency hardening equipment and the supporting facilities used for preheating, tempering and subzero treatment, direct-reading spectrometer, desktop hardness tester, HLV hardness tester

,

metalloscope

,

ultrasonic flaw detector,
digital flaw detector,
surface wave detector and other testing devic
e
,
m
easuring and testing reach the standard of national level three standard.
Our professional engineers provide our customers with reliable terminal service,
escort our customers with thorough quality system and considerate pre-sale, in-sale and after-sale service.
Products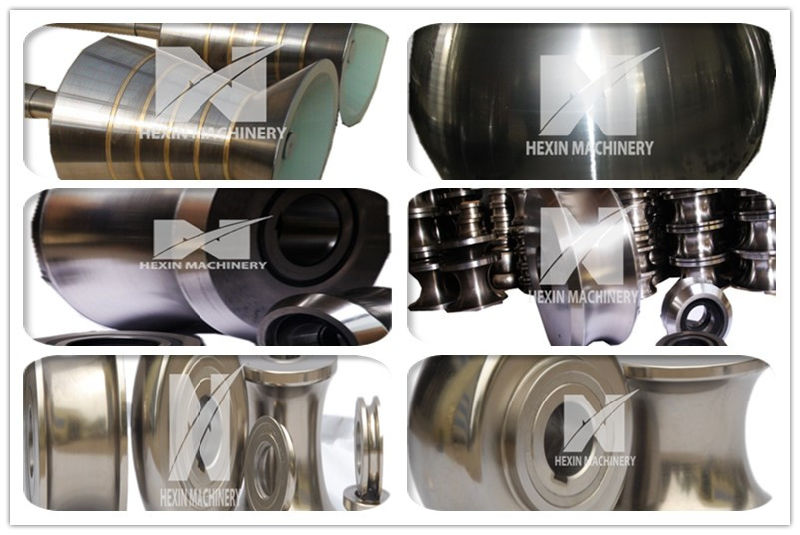 Packaging
Inspection equipment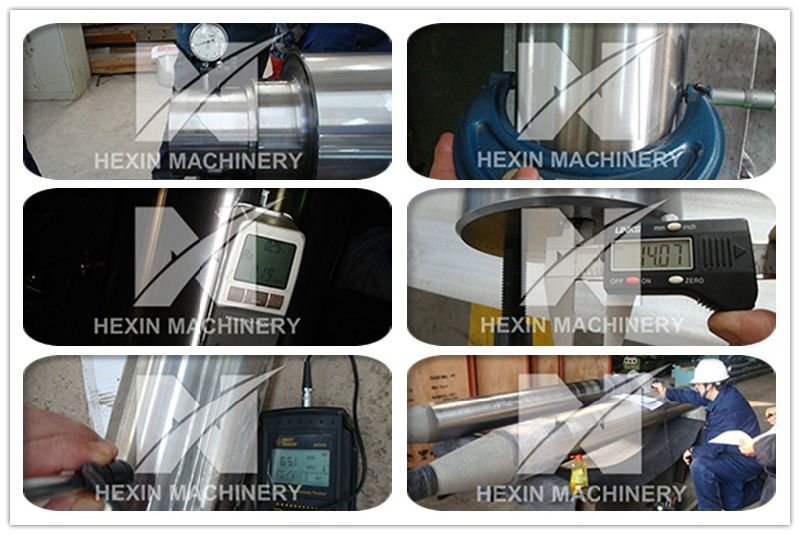 
Qingdao Hexin Machinery Co., Ltd.
Shandong, China
Manufacturer/Factory, Trading Company
Gold Member
Since 2011
Audited Supplier
Sample Available
OEM/ODM Service
Factory Tour
Main Products:
Investment Castings, Centrifugal Cast Tubes, Sand Casting, Forged Steel, Radiant Tube Furnace Rolls Sink Rolls Cgl, Cast Basket Cast Tray Cast Fixtures Furnaces, Tube Sheets Side Wall Supports Tube Hanger Cast, Stainless Steel Casting Heat Resistant Casting, Precision Castings, Cast Baskets and Grids More


You Might Also Like
Rolls for Tube Straightening in Pipe and Tube Mills
Straightening Mill Roll
Roll Staightening Tooling
Cold Mill Roller Straightener
Straightener Roll
Straightening Roll
Bar and Tube Straightening Roll
Forming Rolls for The Tube
Roll Tooling for Seamless Tube Production
Roll for Welded Tube Mills
Steel Pipe Mold Advanced? Groove? Design
Welding Roll D3 D2 H13 SKD11? SKD61? En31
Tube Mold for Pipe Making
Cold Roll Forming Mold Maker
Tube Mill Mold Machined and Tested
Weld Pipe Roll Precision Machining
Roll Forming Equipment Advanced Design
Roll Forming Tool Machined and Tested
Cold Roll Forming Tool Strict Analysis and Inspection Product Groups
radiant tubes
cast rolls
heat treatment fixtures
castings for petrochemical furnaces
castings for steel mill furnaces
 cast iron and nodular cast iron

cast iron valve and pump bodies
ductile iron casting manhole covers
cast iron grooved pipe fittings
Casting parts for auto and agriculture vehicles
cast iron wheels

 cast steels

investment cast pump body
lost wax cast stainless steel
precise cast pipe fittings
precise castings for auto and mechanical
wear resistant castings by investment cast

aluminum casting
brass and bronze castings
sintered metal parts
roll tooling
mill rolls
covered rollers
steel rollers
closed die forgings
 open die forgings

forged steel block
forged rings and gears
forged cylinder and tube
forged flanges
forged shaft and oil tool stabilizer

cast glass machine
 PSA gas generators

Hydrogen generator
Membrane separation nitrogen generator
Nitrogen generator-PSA
Oxygen generator
Ultra-pure gas purification equipment and spares
More

STEEL SEWING MACHINE